Salterbridge
Salterbridge , Salterbridge House, Cappoquin, Waterford, Ireland
t: +353 58 54952
e: pjwingfield@gmail.com
w:
http://www.salterbridgehouseandgarden.com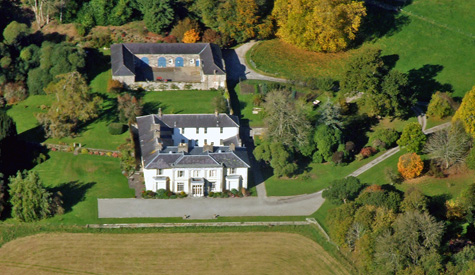 The House
The original house on this site was built in about 1750 by Richard Musgrave on land which had been acquired from the Lismore Castle estate. His daughter Janet, who had married Anthony Chearnley of Affane, inherited the property and it remained in the ownership of the Chearnley famly until 1947.
The house was substantially rebuilt in the early 19th century and some years later was radically refitted again to take on the appearance that we see today. We have clear evidence of two dates only; the courtyard arch shows the date 1849, and the date 1884 is carved into oak panels in the hall.
The exterior of the house could be described as Regency Picturesque in style, whilst inside it remains largely true to its Victorian heritage.
Information
Park or garden open
Open to pre-booked groups (minimum 6)
Open to individuals
Opening Hours
16, 17, 18, 19, 20, 21, 22, 23, 24, 25, 26, 27, 28, August. Open Every Day.
Open to groups by advance arrangement only please.